Heat Roadmap Europe provides the data that engineers need to decarbonise heating and cooling systems. Meet the project that has inspired EMB3Rs and is redesigning our energy sector.
When Danish Prime Minister, Anders Fogh Rasmussen, announced in 2006 that he wanted his nation to ditch fossil fuels, the young engineer, Brian Vad Mathiesen, listened.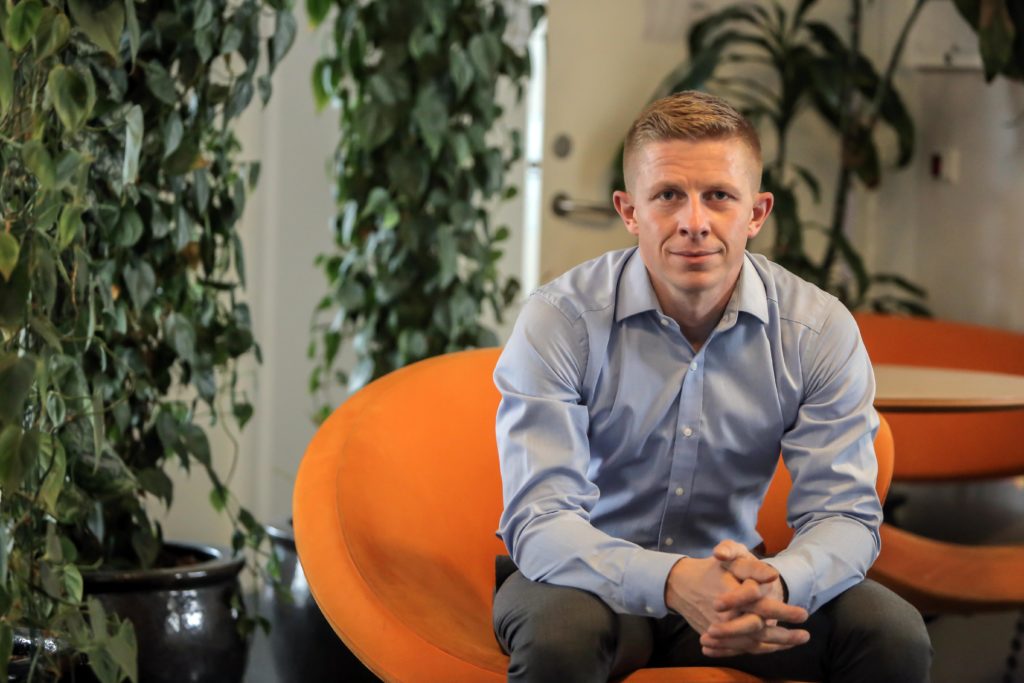 Already working as an energy and environmental planner, Vad Mathiesen was soon to become Assistant Professor in Energy Planning and Renewable Energy Systems at Aalborg University. And importantly for the world of sustainable energy, he had a clear idea of how to meet Rasmussen's demands.
"I remember hearing our Prime Minister saying he wanted to get rid of fossil fuels and thinking, okay, we need to make a plan to do this," he says. "This involved investing locally and creating synergies between district heating systems, electricity and gas networks for example."
"We had also said this should take place by 2050, and now everybody is talking about creating a country free of fossil fuels by 2050," he laughs.
However along the way, Vad Mathiesen had also noted that when it came to sustainable energy in buildings, knowledge was sparse. He couldn't find answers to questions such as, how much should we insulate houses, what is a sustainable building in a future energy system, and what kind of role does district heating have in such a system?
Given this, he and some colleagues joined forces with land surveyors to plot the Danish energy system on a map. With this they wanted to answer questions such as how energy density varied across the nation and what were the differences in network costs, so they could understand where to insulate homes and expand district heating. Heat Roadmap Europe was born.
"At this time, the ideas around energy efficiency involved building refurbishment on a massive scale, which was expensive and not very practical," highlights Vad Mathiesen. "We realised we needed a holistic energy system approach so we could understand what kinds of heating systems, insulation or energy efficiency measures would be feasible in the long-run… and that's when we started to create online maps for all of Europe."
Mapping an energy system
Progress has been rapid. Heat Roadmap Europe officially launched in 2012 and now involves some 24 partners from eight European nations. At the heart of the project lies the Pan European Thermal Atlas (PETA), an interactive map that shows data on the EU-wide thermal demand and, importantly, local heat, and cooling, demand and supply. Zoom into any town in Europe, and PETA will provide data on energy consumption, including hot water, available waste heat resources, the potential for renewable energy resources as well as information on the nearby district heating and cooling supply.
"Heating and cooling is a boring subject for most people but we have been gaining more and more knowledge on how important it is to the entire energy network and importantly, what we can do with it locally," says Vad Mathiesen.
Indeed, while the heating and cooling is probably the most diverse sector of Europe's energy system, it has also been the least mapped – and PETA has changed this. Crucially, its data has also revealed that right now, nations across Europe are home to vast, untapped excess heat resources, that could meet almost all heating demands.
"In the Danish case, we're still only using 5 to 10% of our excess heat but given recent changes to legislation I hope this figure will increase to 40% within the next five years," Mathiesen says. "I also believe we could be using up to 30% of excess heat sources across all of Europe – this is a lot and would make energy a lot cheaper for everyone."
Data has also indicated that net-zero carbon dioxide emissions across Europe is achievable. However, this will demand more than 21,500 new district heating systems to supply more heat to more buildings, as well as billion-Euro investment in better buildings until 2050.
"We need to refurbish our houses as much as we can, but we also need to roll out new thermal district heating grids that can supply heat to buildings, and focus on energy efficiency," says Vad Mathiesen. "Heating and cooling is going to have a huge role in future energy systems, especially once we start to integrate it with other energy sectors such as electricity, gas and liquid fuels."
Highlighting the heat
Like Vad Mathiesen, Dr Zenaida Mourão is certain that heating and cooling will be critical to the energy systems of tomorrow. Mourão leads the Energy Group at Portugal-based INEGI – Institute of Science and Innovation in Mechanical and Industrial Engineering – and is also coordinator of the EMB3Rs project.
As she says: "Heat Roadmap Europe shows regions with excess heat and regions with a high demand, and has really highlighted that there is a lot of excess heat available from industrial sectors that can be used elsewhere."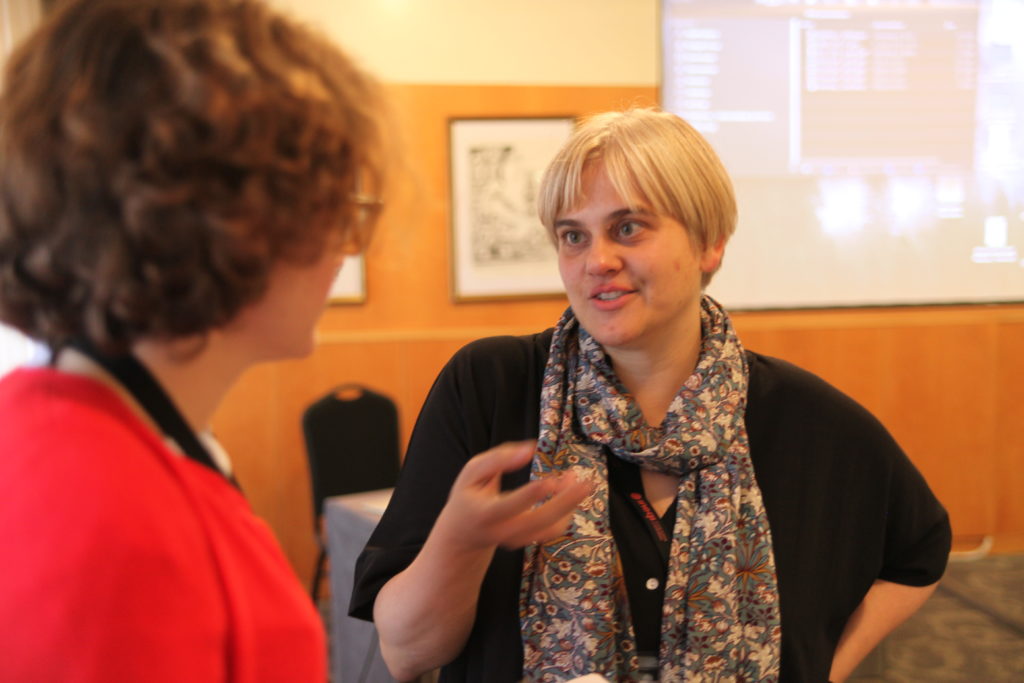 "That project provided inspiration and formed part of our justification for EMB3Rs, and will be a potential source of data for us going forwards," she adds.
Right now, a host of EMB3Rs partners are busy building a platform to match excess cold/heat from industries to end users. A range of software modules are currently under development that will map the supply and demand of thermal energy from different stakeholders and try to find the cheapest option to connect users.
For example, one such module calculates the cost of establishing a network, taking into account the technologies that could be used to connect heat and cold providers with users. Meanwhile another module considers the different business models that could be used to establish such an integrated energy system.
According to Mourão, the current coronavirus pandemic has hampered progress as production in some industries has slowed down, but she is looking forward to seeing real results before the project ends in August 2022. "I see a kind of industrial symbiosis developing in which, for example, one industrial park has waste heat that will be used by another unit," she adds. "We're looking at cities as living organisms where what is not used by one, is a valuable resource for another."
As part of this, Mourão and EMB3Rs colleagues are developing a 'serious game', in which energy agencies, local municipalities and engineering students can simulate sustainable energy networks based on heat use and production within any city.
"I would really like EMB3Rs to become a portfolio of tools that engineering students use to find different ways to plan energy systems, as they will build the world of tomorrow," she says. "Also, the fact that the platform can be used on such a local level, empowers people to make local decisions to increase local sustainability – this is really exciting."
And Vad Mathiesen agrees. As one of the founders of Heat Roadmap Europe, he is heartened to see parallel projects such as EMB3Rs 'spreading the knowledge', and is adamant that local knowledge is critical to future progress.
"When you provide local information that is concrete enough to take action, then that creates local interest," says Vad Mathiesen. "There's been a real lack of data on heating and cooling but we're now providing the pieces of the puzzle that local stakeholders can do something with."
"Having worked with this for years, I now believe local ownership is crucial for anything to happen," he adds. "Without it then I'm afraid we won't see change."