A1 Poster (in English, Portuguese and Greek)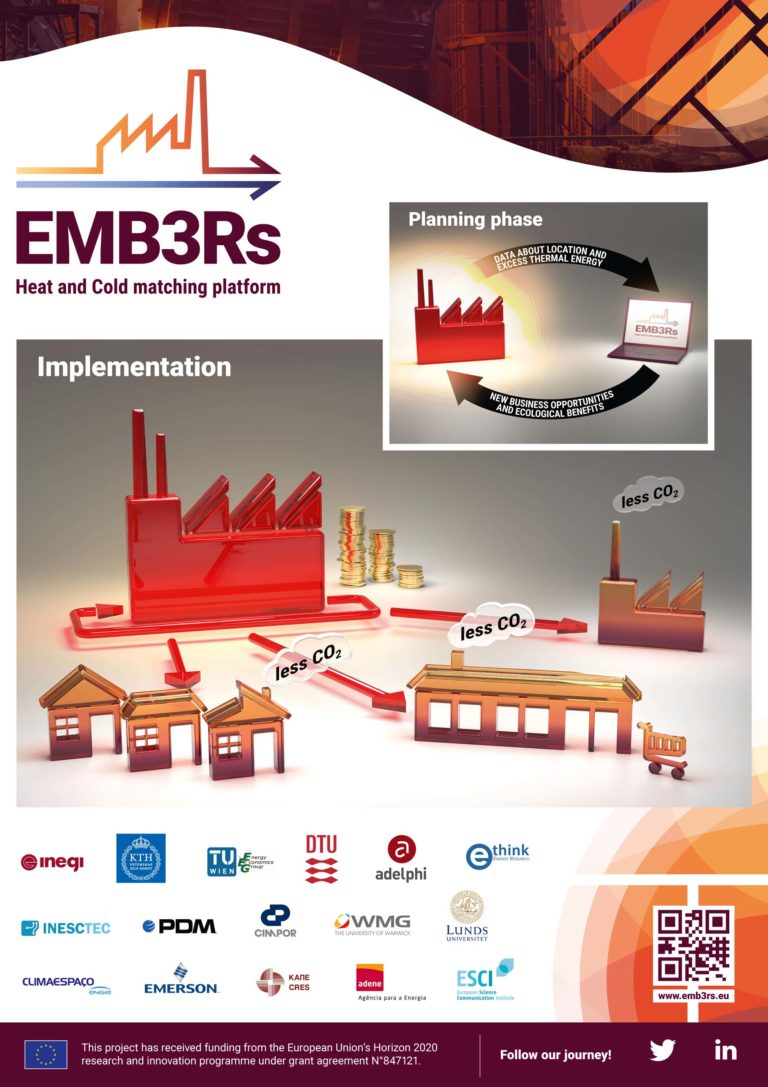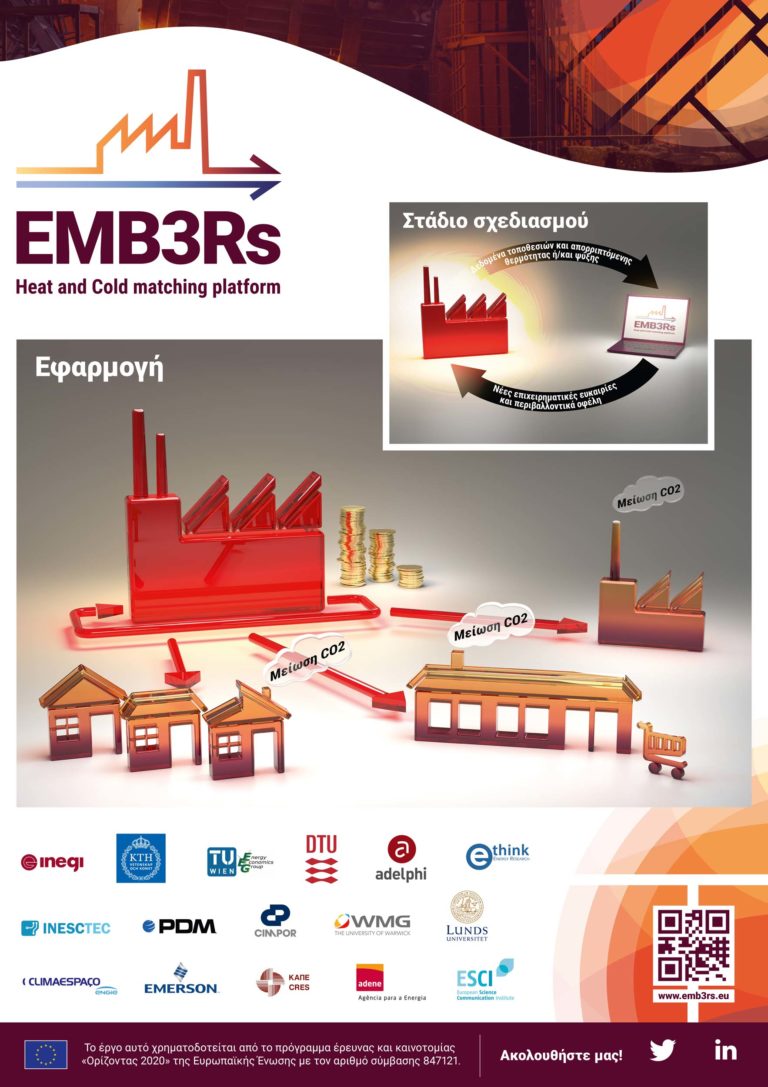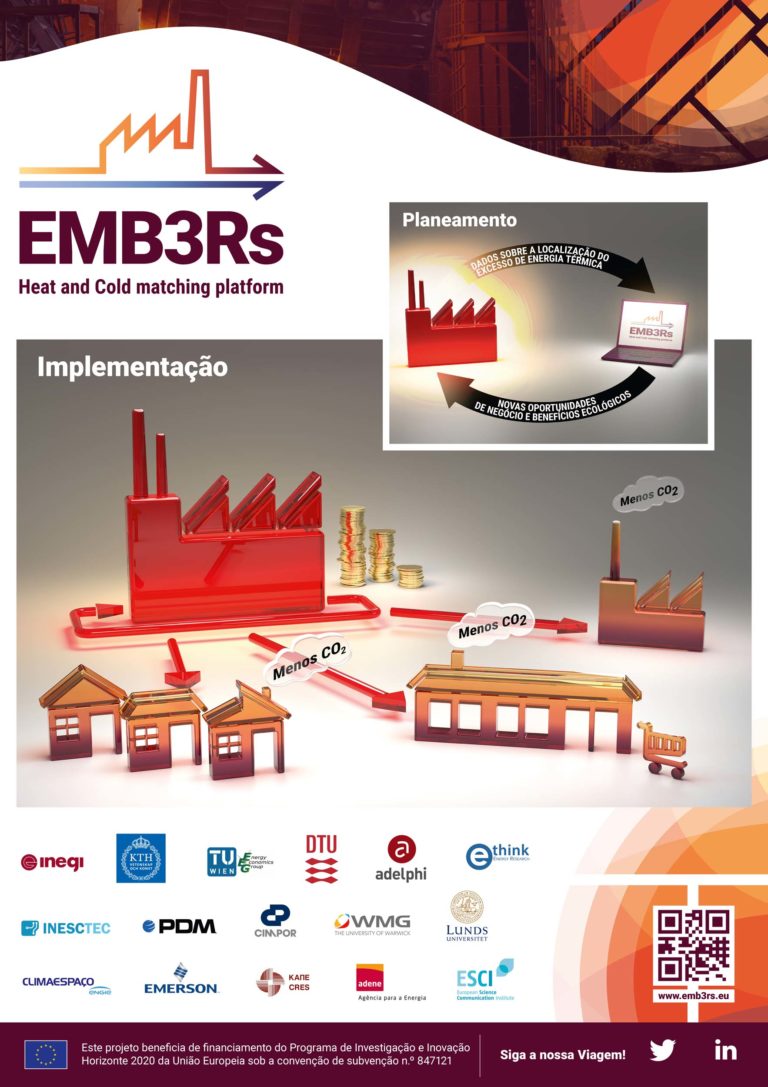 Banner (in English, Portuguese and Greek)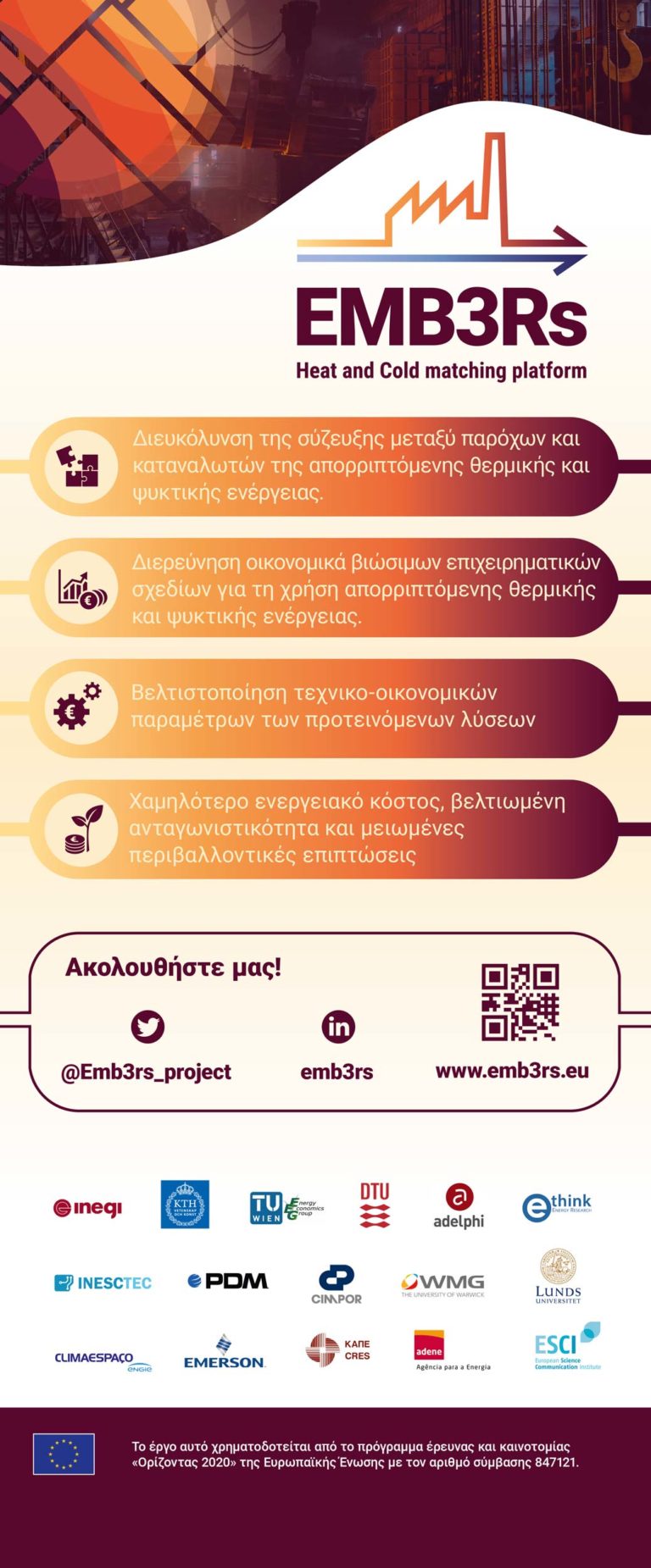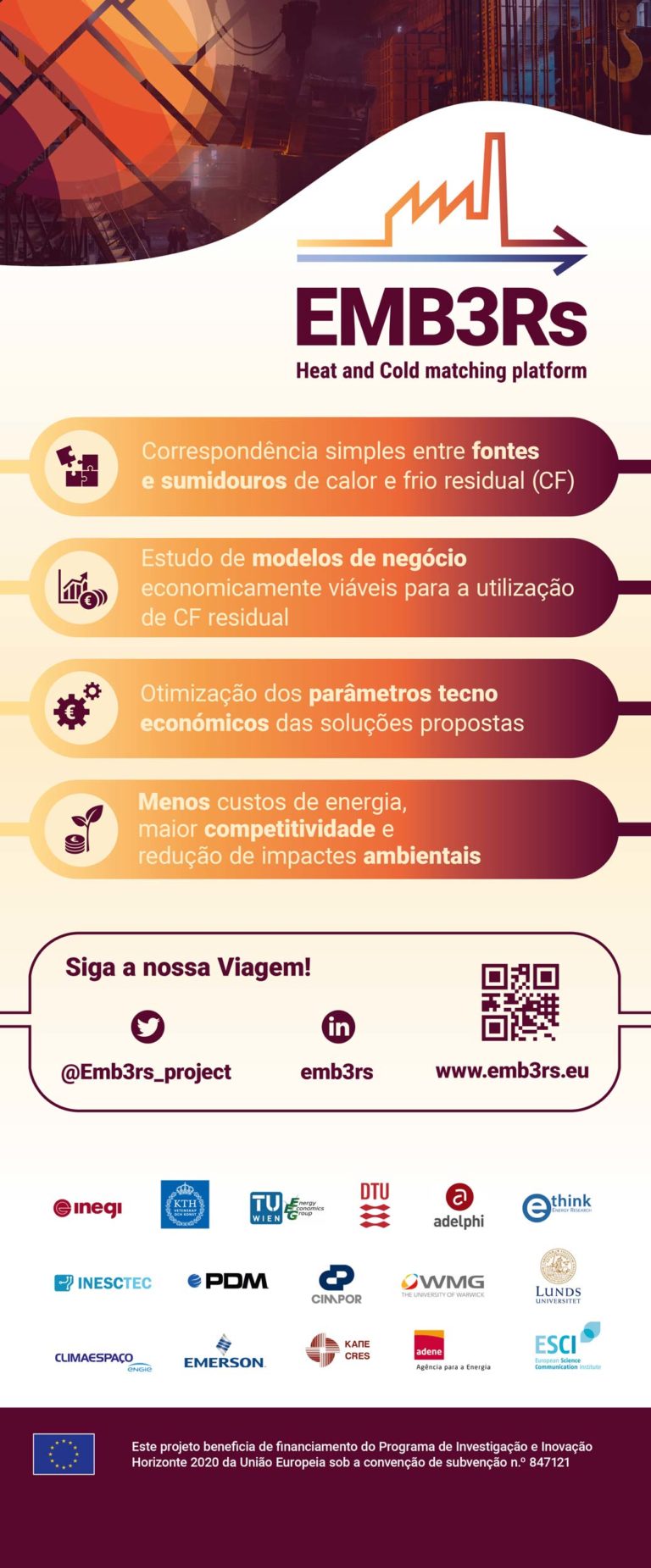 D6.2 Project Website and Social Media Channels
The present deliverable is "Other" in nature, i.e. it is not a report. For convenience, we provide a short report about the structure and the features of the EMB3Rs website and the EMB3Rs social media channels on LinkedIn, Twitter, ResearchGate and YouTube.
The EMB3Rs website is set up along the details of Task 6.2 described in the Work Plan Table of Annex 1 "Innovation Action" of the Grant Agreement and the rules governing in the  Consortium Agreement signed by the partners.
D6.3 Dissemination Kit: Poster, Banner and Brochure

Dissemination and awareness activities are a core part of the EMB3Rs project and will ensure that the tools and results developed within the project are communicated and exploited by relevant target audiences.
In order to reach this objective, i.e. to promote the project to both stakeholders, policy makers, potential investors and the public, a number of different dissemination and communication tools are required.
As outlined in D6.1, a dissemination kit – including brochure, A1 poster and roll-up poster – is part of the communication strategy. The brochures are for wide, individual distribution to potential end‐users and other stakeholders, the posters support the communication of EMB3Rs project at fairs and conferences.
The dissemination kit was originally scheduled for M6 (see D6.1). As a new partner joined in M6, its approval of the print material had to be awaited. Thus the scheduled date of D6.3 was updated to M8 in the project's amendment request.
Liberalized market designs for district heating

networks under the EMB3Rs platform
Current developments in heat pumps, supportedby innovative business models, are driving several industrysectors to take a proactive role in future district heating andcooling networks in cities. For instance, supermarkets and datacenters have been assessing the reuse of waste heat as an extrasource for the district heating network, which would offset theadditional investment in heat pumps. This innovative businessmodel requires complete deregulation of the district heatingmarket to allow industrial heat producers to provide waste heatas an additional source in the district heating network.This work proposes the application of innovative market de-signs for district heating networks, inspired by new practices seenin the electricity sector. More precisely, pool and Peer-to-Peer(P2P) market designs are addressed, comparing centralized anddecentralized market proposals. An illustrative case of a Nordicdistrict heating network is used to assess the performance of eachmarket design, as well as the potential revenue that differentheat producers can obtain by participating in the market. Animportant conclusion of this work is that the proposed marketdesigns are in line with the new trends, encouraging the inclusionof new excess heat recovery players in district heating networks.
To read full paper, please click on image to the left.